PsfTooling version 5.0 is now released.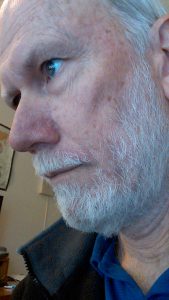 Included in this release:
PSF release 2022.02.28.  Described in this post: PSF Feb 2022 Updates – Confessions of a Guru (tmurgent.com).  This also includes the changes in the January PSF release that had not been included in PsfTooling yet.  Those changes are documented in this post: New in the PSF v2022.01.19 – Confessions of a Guru (tmurgent.com)
An updated and simplified workflow that guides you through the 4 steps to add the PSF.  Just follow 1,2,3, and 4.
Application analysis now automatically selects fixups that are detected.
Supports the launching of applications that need elevation by injecting the external manifest option for PsfLauncher.
Supports apps that place shortcuts to cmd/bat files, document files, or directly run PowerShell scripts.
Numerous fixes in the FileRedirectionFixup to handle the layering correctly in apps that detect file paths used.
Support in DynamicLibraryFixup for apps that contain both 32 and 64 bit dlls.
Simplified the config.json file by using the generic wildcard for processes previously only supported in TMEditX.
The Test_PEInfo tool is updated to add both .Net and Manifest detections.