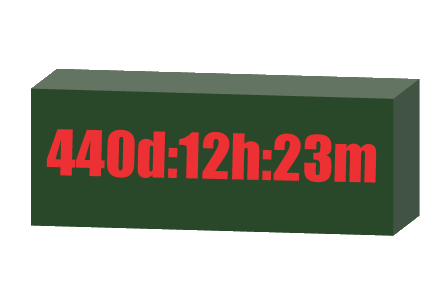 Sebasitan, the German Microsoft Escalation Engineer we often get new news from about App-V, recently blogged about the dates for the lifecycles for App-V 5.1.  Before people get upset, let's make sure you understand what this means.
On the date when a product version, or service pack, is released, it sets the clock ticking for end of free mainstream support (general updates and fixes) and for extended support (security fixes), and more.  This is true for both operating systems and additional products.  Sometimes Microsoft will extended the original date from that clock, but normally not.
App-V 5.1 refers to the MDOP based version of App-V released in 2015.  As the product is shipping against existing operating systems, this means that those OSs that it supports will be older and normally have expiration dates prior to that of the released product. And that is the case here.
So will there be a 5.2 version of App-V?  Yes, there already is.  Well sort of.
Last summer, Microsoft added App-V directly into the operating system for Windows 10 1607 and Windows Server 2016.  Internally, it is marked as version 5.2, but we are now in a new way to release App-V so the correct way to refer to a version is to reference the OS build you got it with.  So starting with 5.2, the dates are tied together. From what I hear, maintenance will occur as follows:
The App-V Client 5.2 in-box version is simply updated with the OS on an ongoing basis.  Hotfixes may occur, just as they would for the OS version.
The App-V Sequencer 5.2 version is part of the Windows ADK.  The ADK is also updated with each release of the OS.  The ADK is generally backwards compatible.  But for the Windows 10 1607 build of the ADK, the Sequencer portion only installs on 1607/Svr2016 and above. The package formats appear to be identical with that of the 5.1 Sequencer, but since you are packaging on Windows 10 you pretty much can't run the packages on older OSs.  But you know what?  The sequencer hasn't even needed a hotfix since 5.1 was released!  It's pretty rock solid right now.
The App-V Server does not have a 5.2 version at this time.  The last time we asked, Microsoft was still committed to the server, and I expect that they will find a way to put out a new version of the server to restart the clock.  No guarantees on that one yet, but they have a year and a half to figure that one out.
Microsoft has been fixing the App-V client in the new codebase (5.2) and back-porting fixes to 5.1 for about a year now.  The translated German post says something along the line that backporting hotfixes after the 1704 release in April will be more difficult.  I think that this means they are not committing to backporting every fix they make after 1704 goes out, but will try to get any important ones backported, within the bounds of the lifecycle dates.  What makes it important?  Well a bunch of customers complaining really helps a lot!
You already have a problem with Windows 7 support ending, so this news really isn't news but an opportunity for you to understand how App-V is being supported in the future.  We can't wait to see what'll be new in 1704 because you can't see it in the insiders builds.
So what are the dates?  See the links below.
Microsoft OS Lifecycles: https://support.microsoft.com/en-us/help/13853/windows-lifecycle-fact-sheet
Microsoft App-V 5.1 Lifecycles: https://blogs.msdn.microsoft.com/sgern/2017/03/03/app-v-5-1-nahert-sich-dem-ende-des-mainstream-supports