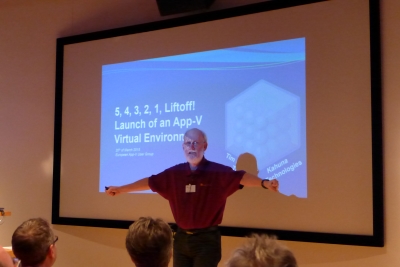 This month I had a great opportunity to meet with the folks from all over Europe at the 2015 European App-V User Group Meeting held near Amsterdam in the Netherlands on March 20th.  Sold out, as always, the room was crammed to the 100 maximum capacity.  While there, I gave a presentation that was a deep-dive on the numerous ways that App-V 5 triggers virtual application launching.  If you missed it, you'll just have to go to one of the BriForums this year where I'll do an expanded version.  There were also some great presentations at the User Group by several other of the App-V MVPs in attendance.
Migration is on…
Keeping in mind that the folks attending are some of the most hardcore App-V enthusiasts, I asked those in attendance about what versions of App-V they were using in production today.  I told them up-front that I allowed them to answer more than once if they have both versions in use.  The result?
App-V 4.x                ~70%
App-V 5.x                ~70%
Clearly, for these folks anyways, the migration is on.
TMurgent Captures the App-V Awards
Our hosts conducted on online survey of the registered attendees prior to the conference to pick the winners for two awards, Best App-V Blog, and Best App-V Tool.  You can see the results below: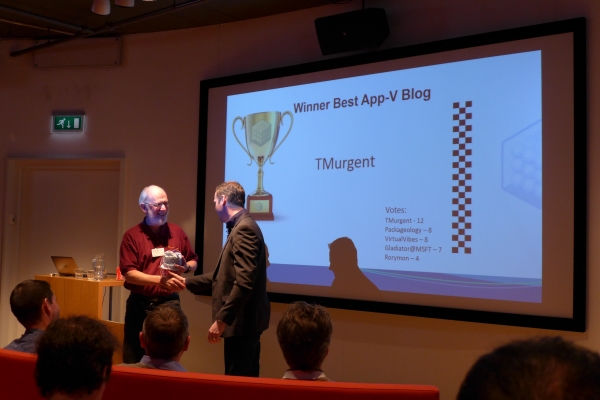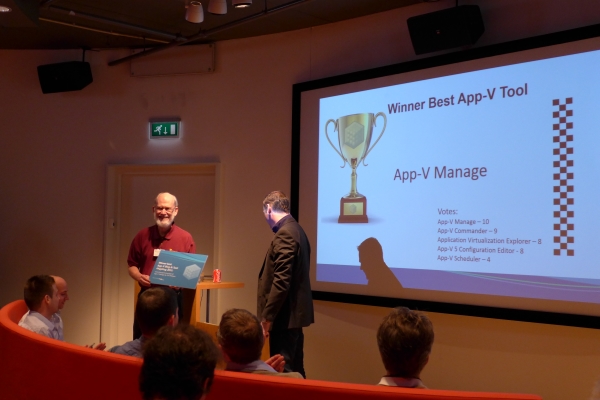 Thanks to everyone that voted us in. As you can see in the images, there was some great and deserving competition.