For Release not before October 24, 08:00GMT
Citrix Systems, of Ft. Lauderdale Florida, today stunned the computing world with an explosive announcement at their Europen partner conference in Barcelona Spain today.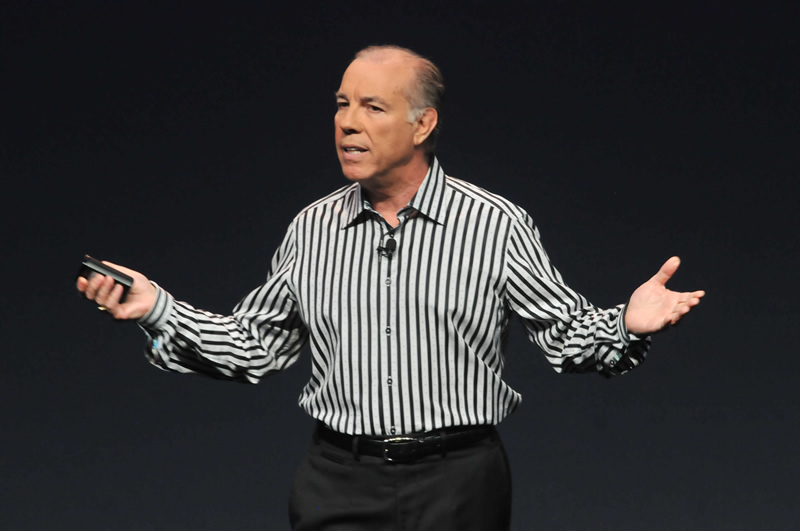 Citrix President and CEO Mark B. Templeton is well known for ending his keynotes with "One More Thing", and this was a doozy. "Today, for the first time, I am happy to announce that Citrix is merging with Apple Computer", exclaimed Mr. Templeton. "The new company, which will be called Kiwi, will have the cache' of Apple, with their great designs, and now the technical know-how and Sales excellence of Citrix." While Citrix did not disclose the terms of the deal, it is rumored to be in the range of a $7 trillion dollars buyout by Citrix (for our European readers, this is roughly the cost of a happy meal in Barcelona). "Mr T", as he is affectionately called (behind his back) then unveiled the new logo:
"I will finally be moving out of Florida to California to run the new company, and I am so excited about the future", continued Mark. Then, he brought out some of his leadership team to explain what this means to the Citrix Partners.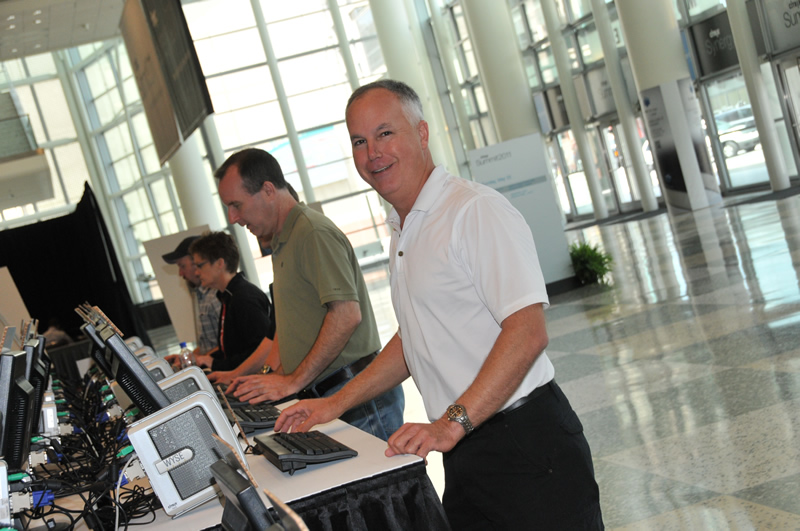 In an internal move, Mark introduced his replacement as the new President of the Citrix Division in the new company, Joseph H, Nord. Said Joe, "Apple is like so cool. They've got all these pads and pods and phones, and we've got glass and gotos and gumption. And now we get to be cool too. It's all good!" Joe then brought others from the Citrix management team to explain what this meant to the partners.


Gordon Payne, General Manager of the Desktop and Cloud Division, explained how the Cloud is the key component in bringing these companies together. "Consumers love to buy Apple devices, but they can't get any real work done with them. We'll fix all that. Apple devices remoting into applications in the cloud is what the next twenty years is going to be all about".


Next, Al Monserrat (Sr. VP of Sales and Services) addressed the big elephant in the room. Said Al, "This doesn't mean we are abandoning the channel, again. Quite the opposite. Instead ReImagine your business as an Apple Store, just with a big giant Kiwi in the front window instead. The future is touch, the future is the consumer. Sell that for peanuts and companies will pay you unimaginable riches to make it work."


Later on, Chief Marketing Officer Wes Wasson appeared on-stage to provide some high level details on the product front. "I know how you guys like new names. And Apple is just so cool." said Wes. "XenDesktop will now be iDesktop. To keep some of the Citrix tradition, the i in that will be upside down. XenServer, now iServer; XenApp is now iApp." Then he continued, "Receiver, however, will still be called Receiver, because we think that's already cool enough."
Nobody from Apple would return a call to confirm this earth-shattering news. Google is rumored to be quite worried about this news, but has not commented publicly.
And so I don't piss off everyone, it's a Joke, OK?