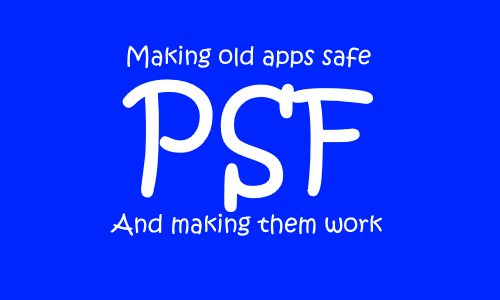 The Package Support Framework (PSF) was originally an open-source project to help Win32/DotNet applications run when inside an MSIX Container. TMurgent has taken up the support for the PSF in our own fork here on GitHub.
A quick update to the PSF. It adds the first "IlvAware" fix to MfrFixup, plus some other housekeeping. This release adds to the massive changes made in the v2022.12.05 release mentioned in this previous post.
From the release notes:
Add SetCurrentDirectory support for IlvAware mode of the MfrFixup.
Turn off MOREDEBUG flags to reduce debug logging volume.
Document need for dependencies on release build of RegLegacyFixup.
My fork of the Package Support Framework is found on GitHub here: TimMangan/MSIX-PackageSupportFramework: The Package Support Framework (PSF) is a kit for applying compatibility fixes to packaged desktop applications. (github.com)
This version will also be included in TMEditX 3.0 which is being released today as well.  It will also be included in PsfTooling version 6 at a later date.