---
Event logs
TMEdit Writes logging information to the Windows Event logs.
The tool creates two logs under the "Applications and Services Logs" of the Event Viewer: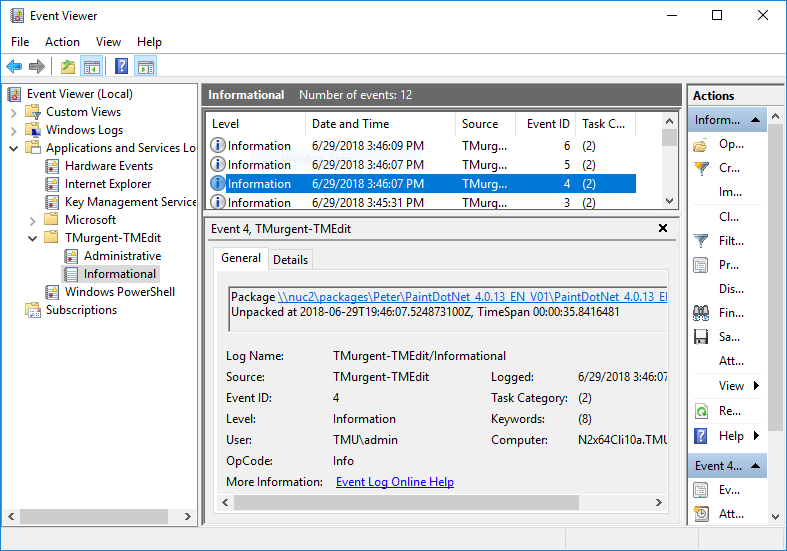 There are two logs:
Administrative: Used to record errors.
Informational: Used to show information that might be useful in troubleshooting. Licensing information is displayed here as well as logging of timing of certain operations.
The logs are enabled by default and cap a 1MB in size, each (overwriting old entries).