Type:
Free
Location
Version:
3.0.0.0
June 8
, 2019
PullApps is a simple delivery tool for App-V and MSIX packages.
Why push apps out to user desktops and VMs when you can pull them in? PullApps is a small agent that you can deploy with desktops to deliver virtual and the new container based application packages without a big clunky back-end server and even more management consoles. Perfect for non-persistent and semi-persistent environments like VDI, RDS, and WVD. Also great for persistent deployments to physical or cloud based desktops.
Supports both automatic delivery, based on Active Directory groups, or can be used in a "Self Service" model where packages get authorized but the user selects which ones to deploy.
And all you need is a file share/web virtual folder on the back end. How simple is that?
Best of all, PullApps is a free community tool supported by TMurgent.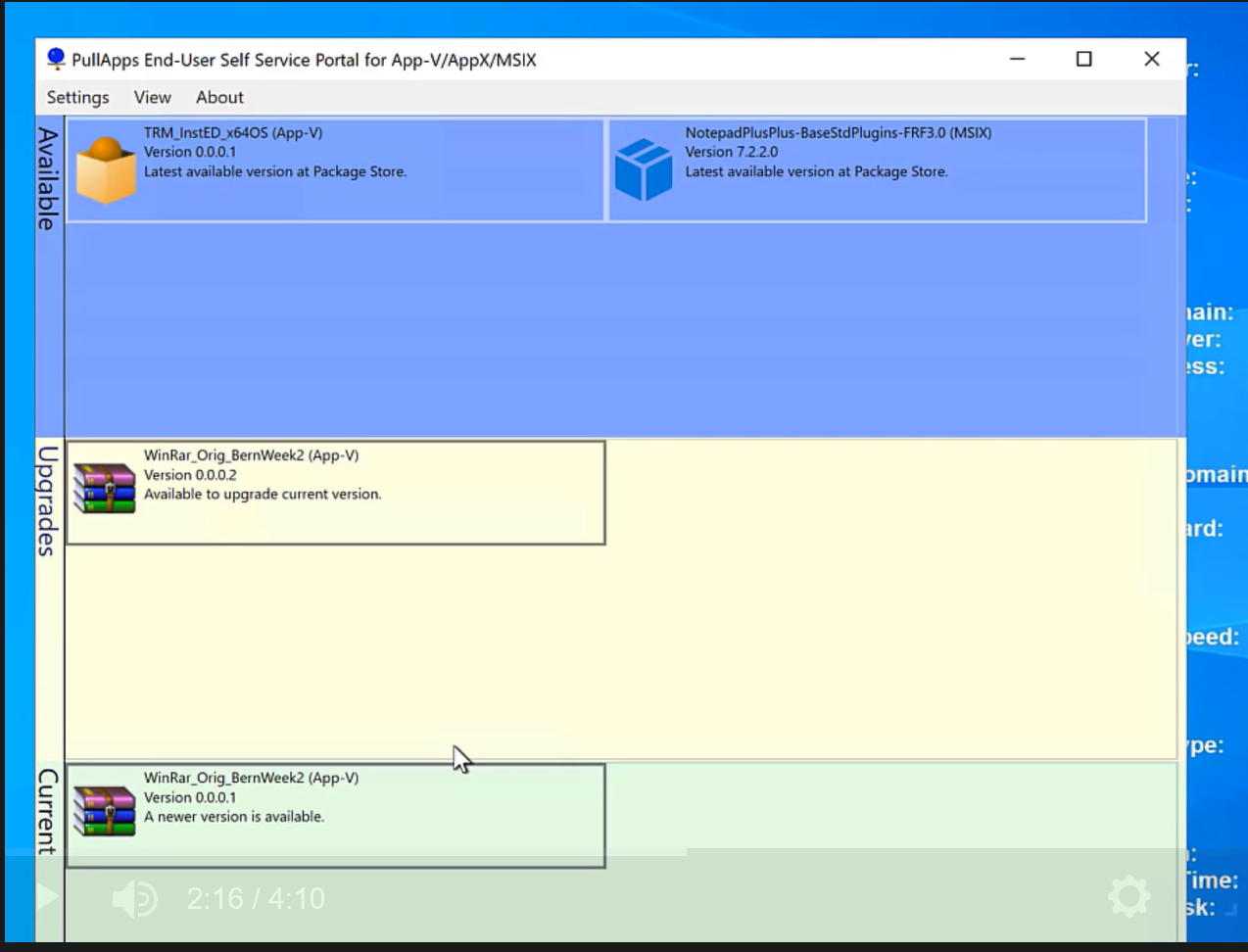 Check it out today, watch the 4 minute video demonstration.
For More Information: PullApps-Overview