PullApps
Automatic or Self-Selected Distribution of
App-V, AppX, and MSIX packages.
PullApps Overview
Why push apps out to user desktops and VMs when you can pull them in? PullApps is a small agent that you can deploy with desktops to deliver virtual and the new container based application packages without a big clunky back-end server and even more management consoles.
Supports both automatic delivery, or can be used in a "Self Service" model where packages get authorized but the user selects which ones to deploy.
And all you need is a file share/web virtual folder on the back end. How simple is that?
But you can add user-specific authorizations based on Active Directory security groups and/or Azure Active Directory User Groups to authorize the packages as well.
Best of all, PullApps is a free community tool supported by TMurgent.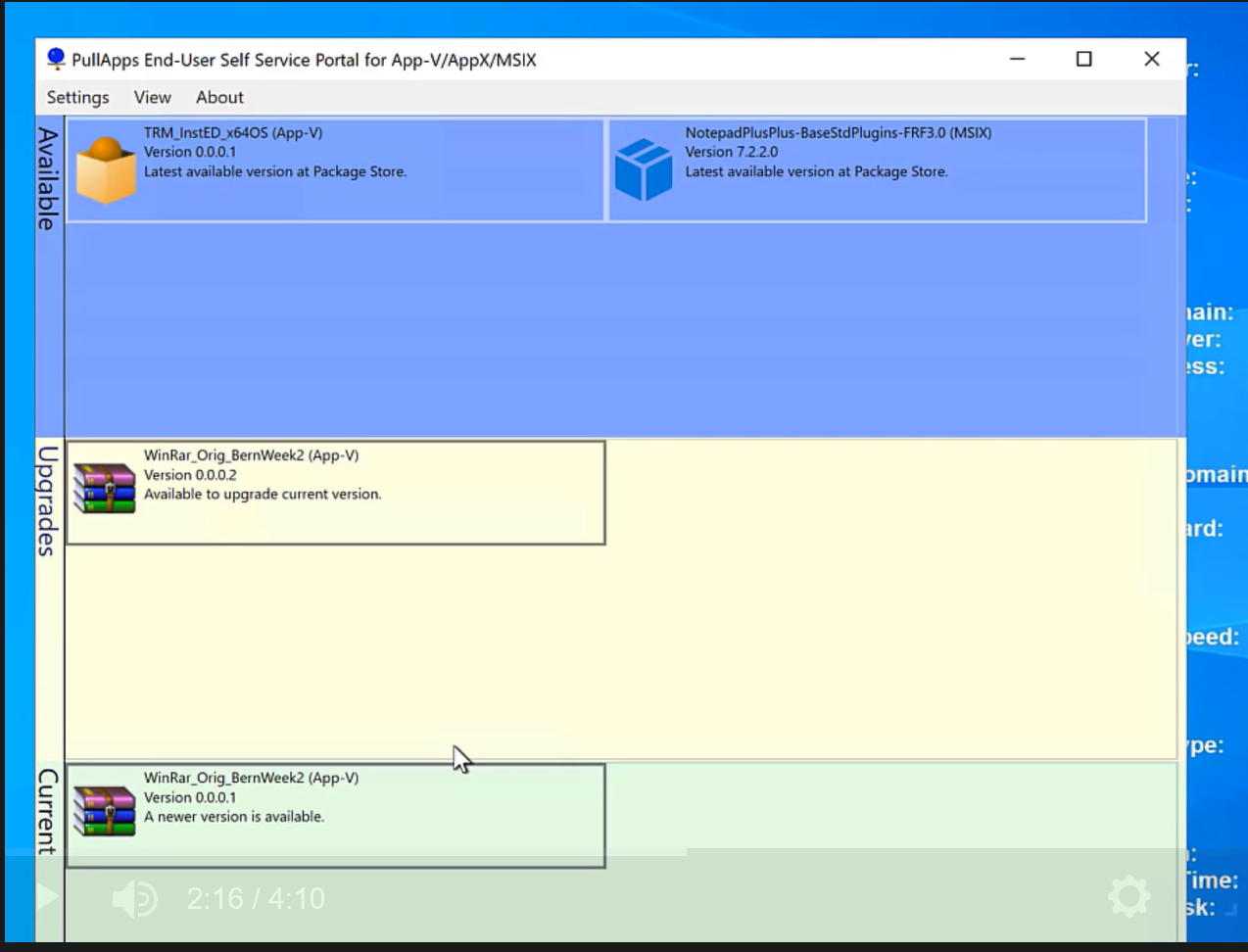 Check it out today, watch the 4 minute video demonstration.
.
Additional Documentation:
PullApps-FAQ Answers general questions about PullApps.
PullApps with Azure Active Directory Information on setting up your Azure Tenant if AAD used.
PullApps-Installation Download the installer and learn about Silent Installation options.
PullApps-Registry Registry based configuration documentation.
PullApps-Events How to find PullApps event log.
PullApps-Service Documentation on the Windows Service.
PullApps-SelfServe App Documentation on the Self-Serve App.