PullApps Registry Configuration
To better support multi-user operating systems, PullApps configuration is all under HKEY_LOCAL_MACHINE. This also prevents standard users from changing the configuration, which is important to protect against unauthorized application usage.
An example of the registry settings is shown here: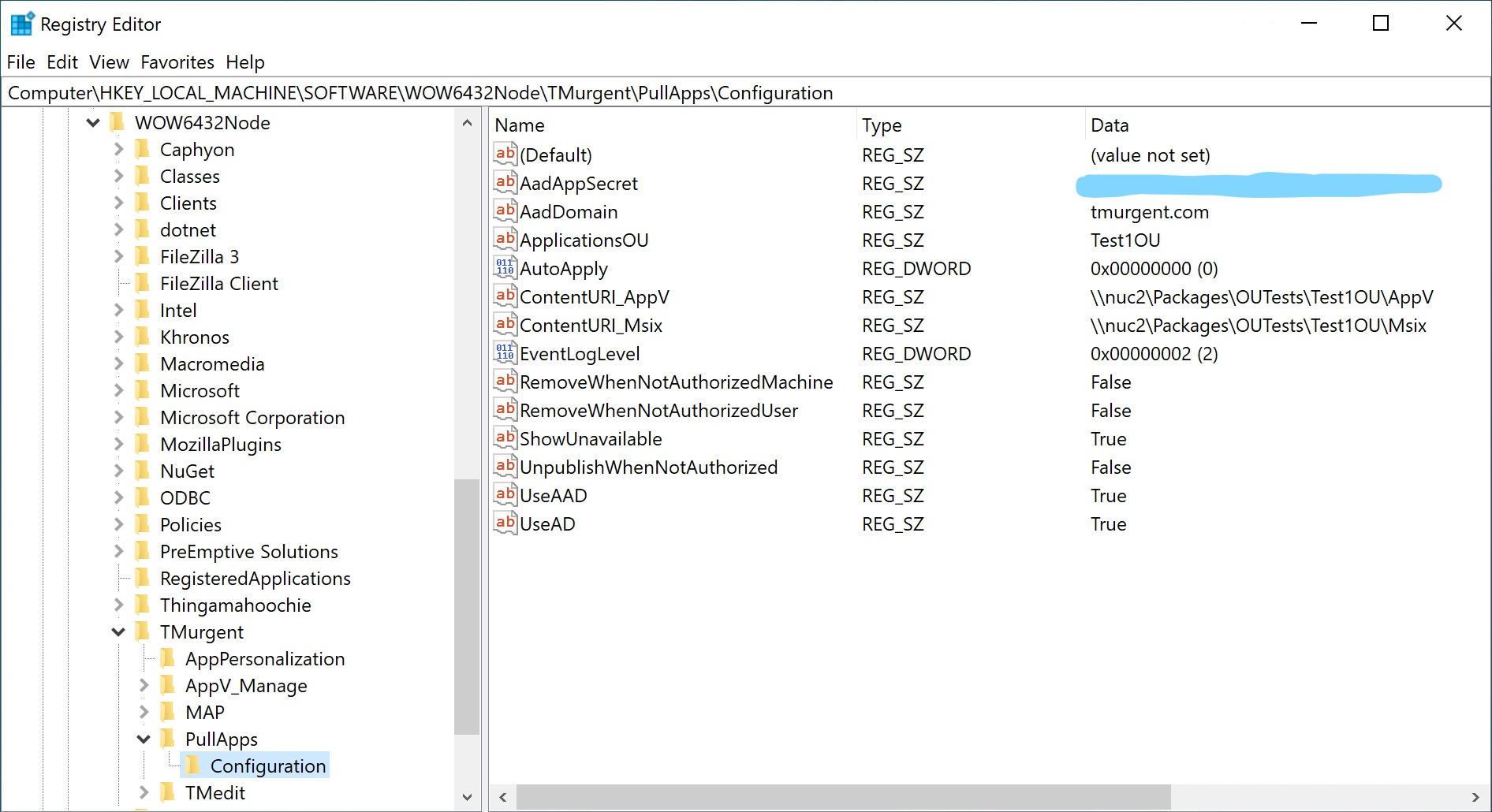 See the Silent Installation page for a description of the items.