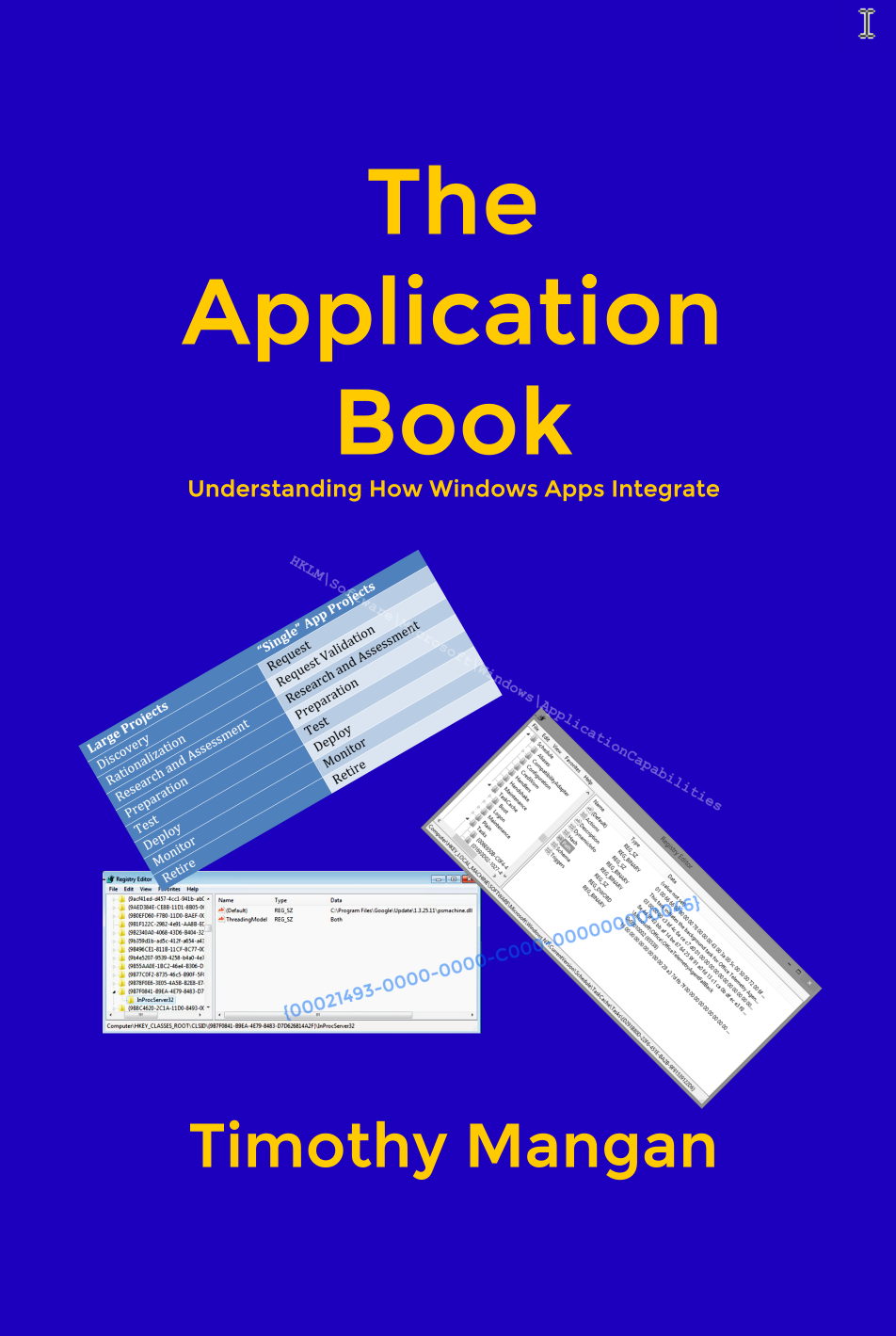 It's All About the Applications...
After years of helping companies around the world with deploying applications and desktops, Tim Mangan shares his insights into the world of installing and configuring apps.
It does not matter what technologies you use to deploy them, the bottom line is that if you don't know the apps you will end up in a lot of trouble down the road.
This book represents a reverse engineering, or sorts, to the Windows API. Designed as an IT Professional's view of the API, it looks at the output of installers to explain what those files and registry entries are trying to do.
The book also covers everything from the high-level processes and practices involved in preparing for application and desktop deployments down to the deep details of how applications interface with the end-user, the operating system, and each other.
A writer and speaker at international conferences, Mt. Mangan is recognized as a Microsoft MVP for 12 years running, and as a Citrix CTP for more than 5. His "day job" is as head of his own company where he teaches his "Masters Level" classes on Microsoft App-V.
 Copyright 2017  / 203 pages
Support independent publishers and buy below on Lulu.
Available in two forms: